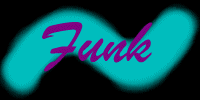 ---
Bobby Byrd (James Brown/JBs)

James Brown's organist has finally released his own album on Soulciety, On The Move (Instinct, 1994). His soulful, rough voice accompanies his B-3 and Fender Rhodes playing well. Tower of Power guest on one song.

Isaac Hayes

If there's one person in the artist index who needs no introduction, surely this is the one! But for those of you who don't know him, the Lurve God is probably the most soulful and funkiest of all groove artists. "Theme from Shaft", "Walk On By" and "I Stand Accused" are just a few of his classics. Originally, he was brought in at Stax to replace Booker T. Jones as the house keyboardist. A great solo career followed. After a long hiatus, Hayes has finally made a come back with two CDs, Branded & Movement: Raw and Refined, neither of which measured up to such great 70s Funk/Soul albums as Hot Buttered Soul, Movement or Black Moses.

Weldon Irvine

A talented keyboardist and composer, he mostly played electric piano, with Groove among others. Luv N' Haight issued a compialtion of his solo stuff called Music in the Key of Life.

Booker T. Jones (Otis Redding, Albert King, Booker T. & the MG's)

Booker T., Steve Cropper (guitar) and Donald "Duck" Dunn (bass) were the Stax house band which backed such greats as Otis Redding, Albert King and countless others. They recorded as the Mar-Keys, and ultimately as Booker T. & The MG's, creating the classics "Green Onions" and "Soul Dressing".

Each of the band members was a studio musician as high in demand individually as the group itself. Two of my favorites are the live "Red Beans & Rice" and the soulful "Summertime". Their "Best Of" on Atlantic is a must for any fan of great funky music. Recently regrouped, Booker T. & the MG's are recording with people like John Lee Hooker, touring, and in 1994, released their latest, That's The Way It Should Be.

Lonnie Jordan (War)

War's multi-talented organist/composer/producer.

Hank Marr

Charly issued a compilation called Greasy Spoon which is now out of print.

Discography

The Original Funkmasters, the Meter-men, Funk incarnate! The Meters are the masters of fUNK. The New Orleans band with Art Neville on organ, Leo Nocentelli on guitar, George Porter Jr. on bass and Joseph "Zigaboo" Modeliste on drums were much sought after studio musicians who recorded many jewels of their own. Charly's compilations The Original Funkmasters & Fundamentally Funky are definite musts. They also issued a 2 CD compilation Funky Miracle, which contains their first three albums (Josie). Rhino put together a 2 CD compilation, Funkify Your Life, with 26 tracks from the Josie years and 17 from the Warner years.

Even though several Neville brothers were in the Meters at the end (mid-70s), the Neville Brothers without Nocentelli, Porter and Modeliste were a different band. Their 1989 release Yellow Moon is an excellent album. The Meters still play live shows as the Funky Meters, with Art, Porter, Eric Stoltz on guitar and Russell Batiste on drums.

Maceo Parker

Yes, Maceo! Check out The JB Horns' I Like It Like That (Soulciety ME 011/93), on which he plays Hammond on a couple of tracks. Richard Mazda also plays some nice organ overdubs.

Billy Preston

A talented singer, composer and keyboard player, he rose to fame "overnight" when he recorded "Get Back" with The Beatles for Sgt. Pepper's Lonely Hearts Club Band. He won 2 Grammys, and had a couple of No. 1 hits: "Will It Go Around in Circles" and "Nothing From Nothing".

Sly and the Family Stone

Sly Stone was called the "Bach of rhythm". Most of his classic recordings featured some of the funkiest organ you'll ever hear: "Dance to the Music", "I Want to Take You Higher" and "Stand!"

Soul Machine

The 45 that started the Luv 'N' Haight compilations (LHCD001) is "Bag of Goodies", an obscure release. The B-side, "Twitchie Feet", is on What Is Hip, and has some very funky B-3.

Chester Thompson (Tower of Power, Santana)

A funkmaster on the organ, he has some of the quickest feet you'll ever see "run" a bassline on the pedals. He was TOP's organist during the 70s, and now tours with Santana.

Bobby Watley (Funk Inc.)

BGP recently re-issued their first four Prestige albums on two 2on1 CDs: Funk Inc./Chicken Lickin' & Hangin' Out/Superfunk. This band lives up to its monicker! Masters of long funky jams and grooves.

Bernie Worrell (Funkadelic, etc.)

Worrell was George Clinton's organist throughout the 70s, and created some incredible sounds on the B-3 by trying to immitate Bootsy's masterful basslines. He recorded a couple of solo albums, including Blacktronic Science. Funkadelic's latest releases wouldn't sound the same without him, and he's also part of Bill Laswell's crew with Bootsy Collins on several projects from the Axiom label, most notably Praxis' Transmutation (Mutatis Mutandis).
---

Jazz ~ Blues ~ Funk ~ Jazz-Funk ~ Acid-Jazz ~ Rock ~ Reggae