Our Company Focus
Welcome to CoyoteNET Digital System Solutions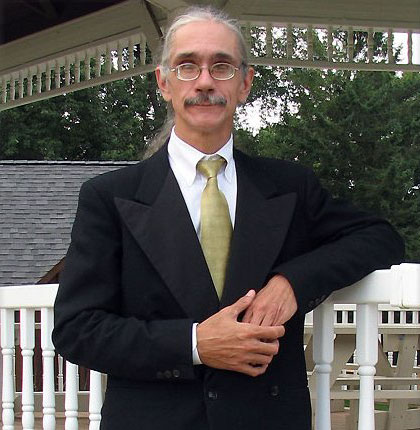 Greetings, folks. My name is Richard Mogridge.
I am known as the Head Nerd here at CoyoteNET Digital System Solutions.
I own and run the company.
It is in the 13th year of operation.
Just who is a high-end user, anyway?
The answer is someone who wants more from a machine.
More than they can get from one that comes factory-built and configured.
Someone who will use every last clock cycle and megabyte to get the job done.
Someone who works hard and plays hard on their rig.
Someone who will not settle for second best.
Are you one of those?
If so, read on . . .
We are often asked how much we charge to build a computer.
When we reveal the price, we get mixed reactions.
They range from a mild whistle to down right astonishment.
Our machines are built totally by hand.
They are custom configured by hand.
Each one is unique, just like the person who aquires it.
No two rigs are the same.
And before they roll out of here, we check every last thing to the hilt.
Nothing gets missed or looked over.
We make sure that all parameters are well within a tight specification.
We check voltages and tempuratures under full load for extended periods.
We want to be certain that the box we build for you will not fail.
No flaws are ever allowed to pass.
People tell us our products are too expensive.
However, they spare no money on the other stuff.
We make computers for those folks who are serious.
Those who want and need the dependability of a well-made rig.
The ones who cannot afford to be on down time any time.
We don't make computers for the cost conscious buyer.
We don't run sales or offer package deals.
We don't have a fancy showroom.
We don't sell to dealers.
We advertise by word of mouth.
Our products sell themselves.
Simply put, our computers are for real.
No cookie-cutters, please.
No cheap anything anywhere.
We don't compete with anyone.
We build quality and lasting value.
Our machines last a very long time.
We use heavy-duty cooling and power solutions.
We use solid steel towers without windows in the side panels.
We put these large boxes on easy rolling wheels.
They are hard to move around otherwise.
Our faceplates are not those fancy (but flimsy) plastic facades.
However, You can get an adjustable LCD status panel if you like.
We require the machines we build to have battery backups.
We do this because, unlike insurance, the battery works.
None are sold without that no-option backup power solution.
Everything we make is under-rated and over-built.
We keep an eye toward light duty on heavy parts.
That way, things don't wear out before the warrenty expires.
Are you still out there and interested in us?
Stroll over to our price lists to find out how much things cost.
Go right ahead.
Click the button on the toolbar at the top of this page.
The third one from the right with my picture on it.
Click the third button from the left on this bar to go to the next page.
This is where we expound a great deal on how things work.
By the way - thank you for visiting CoyoteNET.
Please enjoy your stay with us. . .