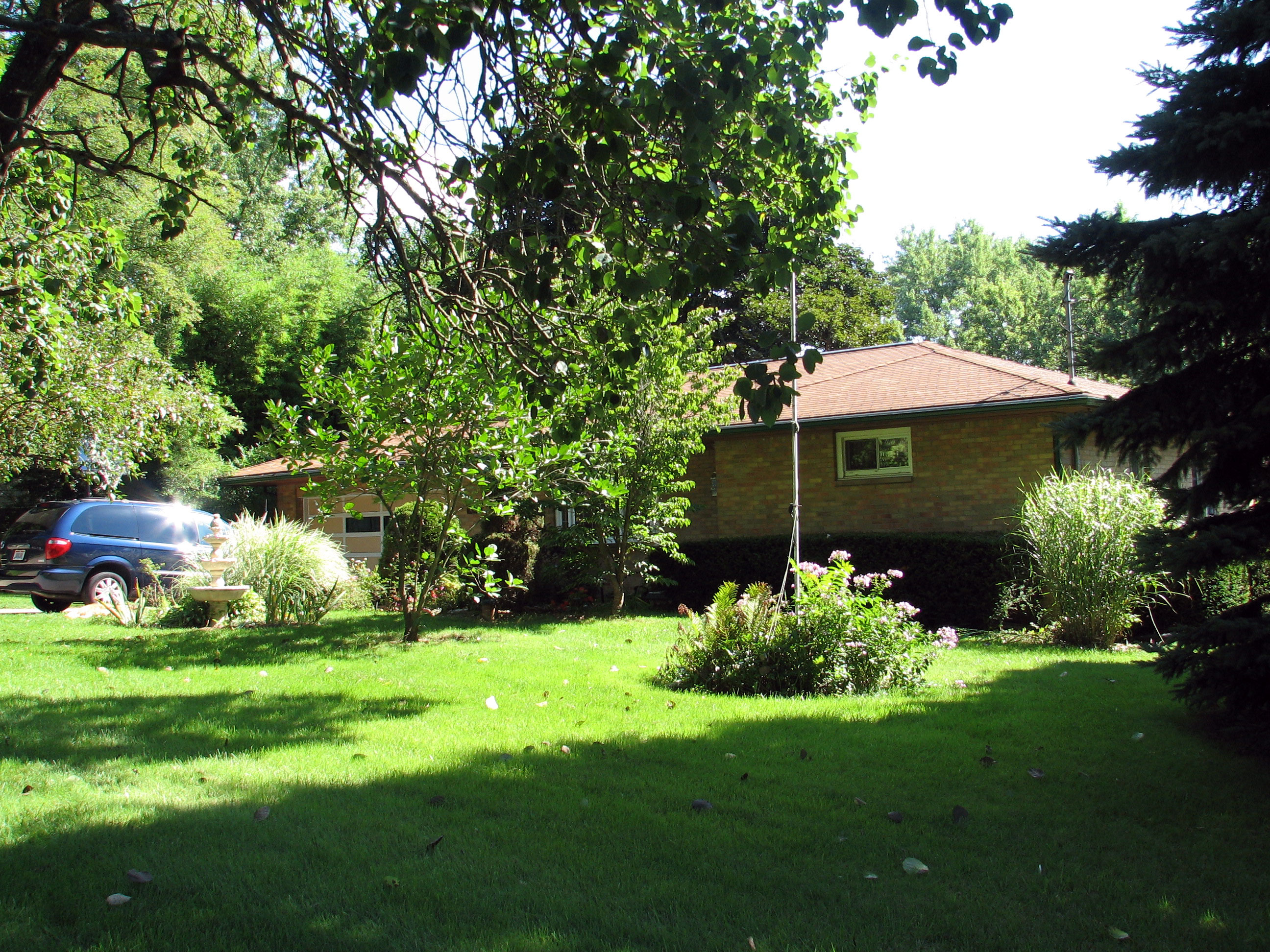 Dan Rowland Residence..
Nestled on the outskirts of town, the Dan Rowland Residence is a sprawling ranch house surrounded by lush woods and garden-filled lawns of rich green.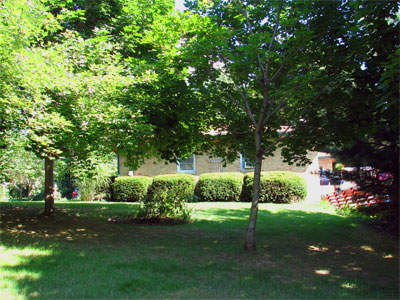 Dan Rowland Residence.
The landscaping blends into the trees to render the house almost invisible from the street. Dan did most of the work to turn his property into a botanical paradise.

The above-ground swimming pool.
The rear side of the house opens onto a wooden deck off the back porch with a stairway leading down to an above-ground heated swimming pool surrounded by another wooden deck.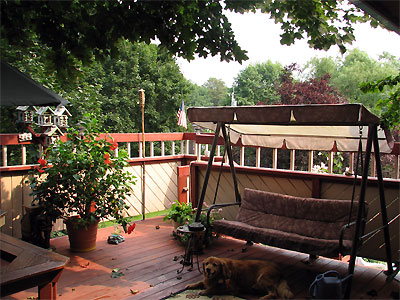 The back patio over the swimming pool.
When one walks into this cozy home, a welcoming atmosphere awaits. All through the place are gentle reminders to tell those who visit that they can slow down and relax here.

Visitor welcome wall plaque.
Dan has many hobbies, one of which is clay roses. These delicate flowers depicted below, however, are made from common bread dough used as the clay medium. The flowers are formed and dried, then sprayed with a sealer and painted to look like the real thing.

Dan's hand made clay roses.