Welcome to Theatre Organ Replay Home Page.
Live 365 recently introduced a massive increase the cost of hosting a Radio Staion such as Theatre Organ Replay from $165 per quarter to $225 per quarter, they have also cut the number of "free" concurrent listeners down...  Because of my current personal circumstances I will no longer be able to continue broadcasting at the new rates: I am adding a paypal link - scroll down.. and will be accepting donations, Unless I get enough donations to cover the new rates the station will stop Broadcasting effective May 19th 2008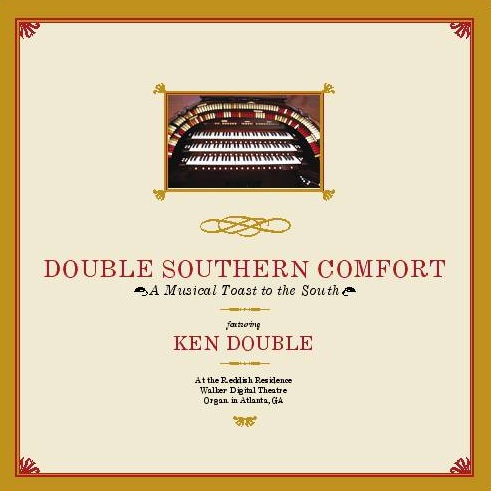 Click Image for New CD: "Double Southern Comfort" - Ken Double at the Reddish Walker RTO. Recorded By Steve Worthington
Theatre OrganReplay is my attempt to make available to the Public as much of the Archive of Classic Theatre Organ Recordings as is possible. I am working my way through a personal archive of over 300 Records and Tapes, these are being "Cleaned Up" and re-mastered to remove "Pop's", "Clicks" and "Surface Noise" using the latest software techniques...
The Results are being broadcast on live 365.. Click Below to go to Live 365 and Hear some MUSIC!
To listen to this broadcast you must have a high speed internet connection, and an mp3 player such as realplayer. Click onthe link and follow the instructions.
I will be adding new tracks daily so visit regularly for Updates:
I Will be providing Information on this site to support the Internet "Radio" Broadcasts.
Click Here for a full list of tracks on the broadcast: (You may listen to samples here too!) Tracks
Click Here for a List of Albums Included in the broadcast Albums 
Click Here for a List of Artists Included in the broadcast Artists
Click Here To Gain Access To The Theatre Organ Discography Discography
I have added some rather different 78rpm re-masters of Jesse Crawford Recordings
Here are some more 78rpm re-masters (inc. Buddy Cole) 78 Re-Masters
Theatre Organs – I have had an interest in Theater Organs for many years and in this section I have some Interesting Photos and Links