Allen GW319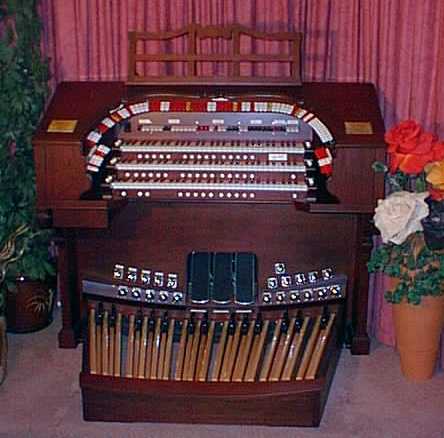 Peter Rushton of the United Kingdom wrote in beaming about his New Allen GW319 delivered in February (on the 26th, to be precise) 1999. He will send in more information in a bit, saying, "... Don't know when I'll have time to get round to it though - I just want to play, and play, ... and play it!"
The GW319 replaces an Allen ADC-4600 which Peter had previously for approx 18 months. "The GW is simply fantastic, and incidentaly is the only one yet to be shipped to the UK."(As of March, 1999)

This is the GW speaker 'chamber'. The organ underneath is a Technics GA-3.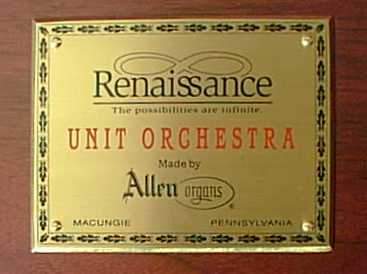 Take a look at this closeup of the console name plate - one see shades of the original Wurlitzer plate don't you think?
---
---

---
Put your organ online at Theatreorgans.Com
Email the Webmaster - Jerrell Kautz

This page brought to you by:
VintageHammond.Com - We Buy-Sell-Trade Vintage Hammond Organs and Roll or Kari Organ/Vending Machine Moving Dollies Order Roll or Kari Dollies Here