Back to Main Encylopaedia Contents
Tivoli Theatre, Melbourne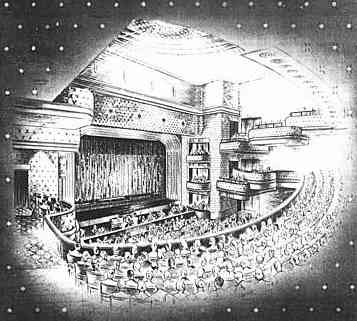 Illustration source: "Olympic Follies" Programme
What may have been the first organ to be played (probably with an orchestra) at film performances in Australia was the diminutive Casson organ installed at the Tivoli Theatre in the late nineteenth century. Just when the organ came from England is not known, but it remained at the Tivoli until 1917, when it was sold to St James' Church, Thornbury. It was displaced by an electronic organ in 1969, and was purchased by Bill Glasson, who installed it in The Organ Centre, Balaclava Road, Caulfield.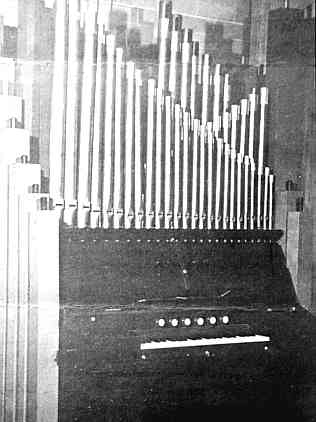 The instrument was built by Thomas Casson, founder of the Positive Organ Company in London. It was his Opus 168, and had a single manual (44 notes FF - C) and no pedals (the organist's feet were busy pumping the treadles to provide the wind). The action was a combination of tracker and pneumatic. Its 132 pipes were distri-buted between four ranks:
Gedeckt 8ft 44 stopped wooden pipes
Diapason 8ft 32 open metal pipes (12 bass notes from Gedeckt)
Dulcet 4ft 44 metal pipes (at some stage prior to 1969 replaced by Diapason pipes)
Bourdon 16ft 12 stopped wooden pipes, sounding in the bass octave only, and only the lowest note played if more than one key is depressed)
The Gedeckt and Dulcet stops are divided into bass and treble registers.
[Vox, TOSA (Vic), Melbourne, July, 1970, p. 3]
In 1975, the organ was sold to organ connoisseur John Maidment and installed in his residence. In 1982, it moved again, to St. Luke's Anglican Church, Yea, Victoria.
[The Organ Voice, Organ Society of Queensland Inc., Brisbane, December, 1991, p. 18.]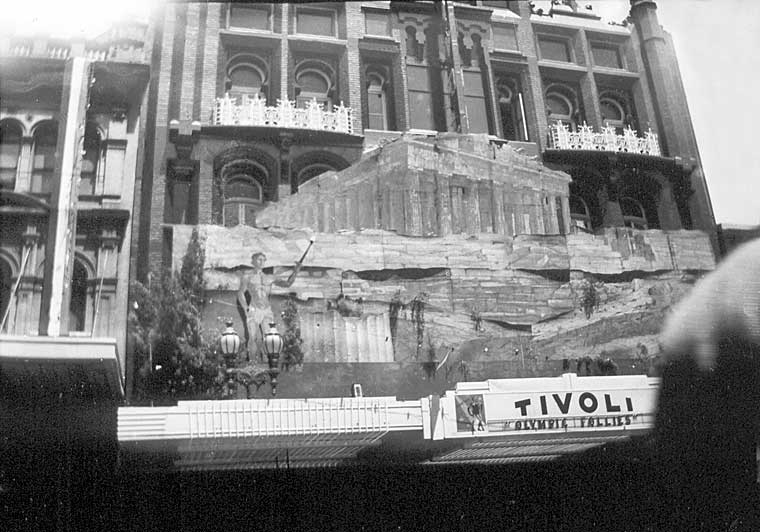 Photo: Ross King
The Tivoli was the home of Melbourne vaudeville for 65 years until it closed on 2nd April 1966. It reopened in the following month as a cinema. At about midnight on 4th April 1967 a spectacular fire badly damaged the Tivoli. What was left of the theatre was demolished and a new office building erected on the site. Today the Bourke Street building, which includes The Tivoli Arcade, is home to the RMIT University Business School
[Cinema And Theatre Historical Society ~ Victoria Inc. Australia www.vicnet.net.au/~caths]