Binghamton Theatre Organ Society
and
Binghamton Chapter, American Theatre Organ Society
Binghamton, New York
Our Mission is to preserve, promote and present the Theater Organs of the Southern Tier. We are the only organized group to be involved with maintaining, promoting and presenting the 1926 Robert Morton IV/24 organ at the Forum Theater and the Edwin Link C Sharpe Minor III/19 instrument at Roberson Museum and Science Center.
We are known as the Binghamton Theatre Organ Society. If anyone desires additonal information, including info on how to become a member of the Society, please click
here
or contact:
Ernest Pessagno, at (607) 759-1995
Special Concert Announcements!
"Re-living the 1920's Movie Palace Experience"
How Our Great & Grandparents Heard Movies!
FOR THE FIRST TIME in 40 years, the Binghamton Theater Organ Society is re-creating the early 1900's MAJOR MOVIE PALACE
Our next show: December 29, 7:30PM at the Forum
The Binghamton Theater Organ Society Presents: "... …......." A NEW Silent film at The Forum! This is so recent that we are not allowed by mutual agreement with the producer to publicly advertise the name of this movie. We have recieved special permission to remove the sound track and have live accompaniment on the Robert Morton IV/24 theater organ in the Forum by local theatrical organ genius, Jim Ford! I sincerely hope you can make the show on Saturday December 29, 7:30 PM at The Forum. It will be a truly unique experience!
THE 2012-13 SEASON'S GUEST ARTISTS
Dr. Steven Ball
On Nov 10th at 2 PM we will be presenting a 1 hour and 10 minute FAMILY, FRIENDS AND KIDS 'show' featuring a 14 minute Demo of the capabilities and uniqueness of a Theatrical Organ followed by the 44 minute Buster Keaton film "SHERLOCK, JR." Full of Keaton's action stunts -- Perfect for all ages, especially the action shows which kids too often think of as 'good' movies with enough good acting to start them thinking. A young Movie Projector Operator is teaching himself to be a detective from a paperback, gets duped, loses girl, goes through an incredible amount of stunts and is vindicated by the girl.
KIDS under 21 FREE with Chaperoning Adults at $5 each! NEW AT THE FORUM --POPCORN $2. Soft Drinks $3. The whole family can go for only ten bucks!
Buster Keaton reading "HOW TO BE A DETECTIVE" in SHERLOCK, JR.
◄Buster falls asleep at work and enters a "Film Within a Film" dream sequence. He's entering the movie he is projecting after falling asleep at the projector. dreaming of becoming 'Sherlock'.
Tickets 607 722 0020 or 607 773 1495, at door, or through BTOS@STNY.RR.COM. All major credit cards accepted.
NOV 10 (Dr) STEVEN BALL returns to our Morton Organ after his spectacular first performance in March of 2009. He is pictured here at Ann Arbor's MICHIGAN THEATRE Barton Organ console where he is staff organist, daily preluding the two theatre's screens of International independent films. Steven holds doctorates in classical AND Theatre Organ, is the University of Michigan's Resident Carilloneur, teaching that instrument in advance degree programs as well as touring extensively throughout the world. playing each of those instruments.
Harold Lloyd hanging onto clock in "Safety Last" Showing November 10 at the Forum at 7:30 PM with Dr. Steven Ball.
◄JIM FORD , (Dec 29 and April 13) returns to our Morton Theatre Organ's console after his masterful performance of "WINGS" in 2010. Jim, like many theatre organists, can be found on a church organ bench on Sunday mornings. He plays for the traditional service at Christ the King Lutheran Church in Vestal, and wrote an original hymn tune with words by Brian Wren that has been published by Hope Publishing Company. Jim has also been the pianist for the past 12 years in the 17 piece Mason Warrington Orchestra playing music of the Big Band Era.
These events sponsored in part by a Decentralization grant, managed by the Chenango County Council of the Arts on behalf of the New York State Arts Council and Binghamton's Hoyt Foundation
- BE A PART OF THIS FUN GROUP!! BTOS is a non-profit organization. Our Mission is to insure our Musical Treasures; the Theatre Organs in Broome County are kept in top working order, so that we can produce the great programs such as this Seasons offerings! We are currently in need new members of the society and also have two openings on the Board of Directors, which meets the first Tuesday of most months. to help us 'spread the word' and plan our events to be as fascinating as possible. Membership is $20.00 per year which helps cover the cost of maintenance and programs on the instruments. Contact President John Demaree (570-663-2310); vice-president Ken Fetterman (607-785-1025) or Founder/Concert Coordinator Paul Stapel (607-773-1495) for further information! Box Office Manager is Rosemarie Henkle 607-722-0020. Please join us - your help is important!!
BINGHAMTON THEATRE ORGAN SOCIETY 2012-13 SEASON SCHEDULE
All programs on Saturdays 7:30 PM Forum Theatre, 236 Washington St, Downtown Binghamton, NY
NOVEMBER 10, 2012 STEVEN BALL - MASTER THEATRE ORGANIST. Steven will present a dramatic masterfully improvised program of the world's greatest music , interpreted on our fabulous Robert Morton 1922 Theater Organ. The film depicts 'Harold' leaving his Great Neck hometown to try for his fortune in New York City. He becomes a salesclerk and gets into many difficulties while pretending to be 'successful' to his girl friend back home! An incredible and unbelievable sequence of events ends up forcing Harold to climb his boss's building for a reward while being chased by the Law! Eventually, Harold reaches the top, despite his troubles with a clock and some hungry pigeons, and kisses his naïve girlfriend, continuing to pretend being the general manager of the department store he works in. Cast includes Harold Lloyd as The Boy, Mildred Davis as The Girl, Bill Strother as The Buddy and Noah Young as The Law.
This event is sponsored in part by a Decentralization grant, managed by the Chenango County Council of the Arts on behalf of the New York State Arts Council and Binghamton's Hoyt Foundation . --------------------------------------------------------------------------------------------------------------------------------------------------------------
DECEMBER 29, 2012 GALA FUND RAISING BENEFIT FEATURING A FREE SCREENING OF
"Through mutual agreement, we are not allowed to publicly advertize this well known recent film _____" By agreement with the distributors, we may be the FIRST Theatre Organ group in the WORLD to feature the 2012 multi GOLDEN GLOBE award winning film with our Master Organist Jim Ford, providing his own LIVE Theatre Organ musicianship to accompany the Silent portions of the film. We are VERY excited about his event. The Gala invites you to donate to BTOS for a chance to win one of several nice Door Prizes and enjoy complimentary Popcorn as well as "______________!" You will want ALL of your family and friends to enjoy this UNIQUE fund raising event. –-------------------------------------------------------------------------------------------------------------------------------------------------
APRIL 13, 2013 CHAPLIN FESTIVAL Jim Ford interprets 4 of Chaplin's greatest 'short's – THE IMMIGRANT THE PAWN SHOP THE RINK BEHIND THE SCREEN This may be the FIRST time that these films have been shown using your MORTON Theatre Organ at the FORUM. It's going to be a FUN and Memorable evening! Arrive early for the 7 PM pre-show presentation about Charlie Chaplin's life and genius. - -- - - - - - - - - - - - - - - - - - - - - - - - - - - - - - - - - - - - - -
Charlie Chaplin and Edna Purviance in THE IMMIGRANT
- - - - - - - - - - - - - - - - - - - - - - - - - - - - - - -- PLEASE SEND THIS ORDER SOON SO WE CAN GET YOUR TICKETS TO YOU ON TIME.

MAIL TO BTOS POB 1353 Binghamton, NY 13902-1353 OR PHONE 607 722 0020 ORDER FOR 2012-13 SEASON and SINGLE TICKETS- All Saturday evening programs at 7:30 pm except the Educational Program Tickets on Nov 9 are good for any of 3 times that day 9 AM, 10:40 AM, 1:15 PM EACH TICKET IS GOOD FOR EACH EVENT PRINTED ON IT. Open seating. Fr., Nv. 9, SNGL TCKTS SSN of 3 SubTotal General Admission (Season includes $15 donation for Dec 29) _____@ $6 ____@$15 _____@$45 =$_______ Members (Season includes $10 donation for Dec 29th) _____@ $6 ____@$10 _____@$25 = $______ F.T. Stdnts & all under 21 ( Season includes $5 donation forDec 29th ) ____@ $5 ____@ $5 _____@$15 = $_______ Membership donation (Minimum $20 - good for one year from date of receipt) $______ MasterCard and Visa Accepted Total to be charged or enclosed $ _______
Card Number ________ _______ ________ ________ Exp Date _____ / ____ Last three digits on the back of the card (4 digits from Amex) ______
Name on card ________________________________ ____________
St. Address____________________________________________________________State____ ZIP________ Email _____________________________________________________
Telephone _________________________
BTOS Fund Raiser SAVES you Money! Benefits Concerts!
You can reach us by U.S. Postal Mail at:
Binghamton Theatre Organ Society
PO Box 1353
Binghamton, NY 13902-1353
This website was last updated September 20, 2012. A schedule of performances continues to grow and will be added to this site.
Update on the Link Organ at Roberson
Progress: Generous donations of funds earmarked for the Link total was $2,710, NOW $2,770! This is OVER THREE QUARTERS of our target of $5000, as of September 1, 2012! This is great progress and we thank for your continuing generosity!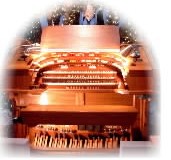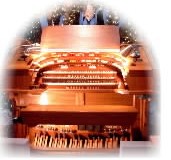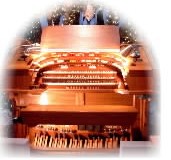 C:\BTOC Web Page\edlink.htm
Maintenance of Morton Organ continues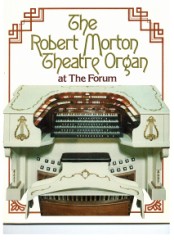 We are preparing a plan of action for the next three to five years.
FINANCIAL SUPPORT. A FREE Fund Raiser
We have entered into an agreement with the AMBIT Energy company wherein , if you change your Energy supplier to Ambit ( gas and electricity), you not only receive lower rates then NYSEG gives us, but a (small) portion of your monthly bill is donated to BTOS. It is a relatively new program, simple to make the change and helps support us while you save a few $.
You can lower a bill that you have anyway, and help support a worthy cause!
For more information about this progam call our Secretary/Treasure Ernest Pessagno at: (607) 759-1995
BTOS' NEW FUND RAISING PLAN. COSTS SUPPORTERS NOTHING;
BENEFITS CONCERTS!! (click here)
NOTE: Here is a way that you can help us bring you more concerts without it costing you anything! As a matter of fact, it is guaranteed to save you money! To read more about our new fund raiser that raises money for a worthy cause and will leave you with more money, check out our December newsletter at the Concert Fund Raiser link above. Or just click on: www.btos.joinambit.com
Call For Volunteers
We need help with the following areas: marketing, board membership
Board Meetings are open to the membership – all members are invited.
Meeting Schedule: 10/9/12, 11/6/12, 12/11/12, 1/8/13, 2/12/13, 3/5/13, 4/9/13, 5/7/13
Location: meeting room of the BC Arts Council located at 81 State St., Binghamton, Suite 501, 7:00 - 9:00 PM.
Be in the front door by 6:55. The doors may be locked after 7PM.
BECOME A MEMBER – BENEFITS
Especially low-priced tickets for any of our events. Currently General Admission tickets are $15. Members $10. Half off for all 'children' under 21 and FT students.

A Reserved seating section in the Mezzanine and the left front of the Main Floor nearest the console until 5 minutes before show time.

Notice about "open console" sessions where YOU can touch the keys and make lots of music with an advisor to help you figure out the buttons!

Our (usually) bi-monthly newsletter. concert schedules an background info on the artists and h their programs, maintenance and fund raising results, Open Console sessions, future plans

We encourage you to become a member of the national ATOS (American Theatre Organ Society) which has wonderful fun conventions annually and several regional almost every year wherein you can keep up with what the rest of the world is doing with their Theater Organs
Also check out our public radio and TV station:




Ticket and Membership Information: click
here
With a little luck from a satisfied donor we also hope to make needed improvements so our instruments can serve the world's top organists with better control systems allowing special effects unique to the organ world.
VOLUNTEER MARKETING PERSON
We are looking for a volunteer marketing person to push all the PR buttons it takes to help the knowing public find out about Binghamton too-well-hidden Theater Organ.
BECOME A MEMBER
Your membership inspires our Society's working volunteers (which you can aslo be!) to continue to give of their time to keep the instruments going. Like fine cars, the organs need constant personal attention to work their best. Your donation gives us support to pay for the unusual materials needed to keep the organs in working order. You will also receive our bi-monthly newsletter telling about what we are up to, about the next concerts and the Reserved Seating Section nearest the console and in the balcony until 10 minutes before show time. You will also be informed of our open console sessions when anyone can play (or listen to) the Forum organ. Click
here
to join.
SUPPORT
If you have the means, we are raising about $60,000 to pay for the required electronic control devices and improve much of the original, quite historical parts of the organ which need lots of attention. ALL of our club labor is provided by our volunteers. The person-hours dollar savings to the community represents well over $100,000 of professional time in this re-incarnation stage.
NOTE: Here is a way that you can help support our efforts without it costing you anything! As a matter of fact it is guaranteed to save you money! To read more about our new fund raiser that raises money for a worthy cause and will leave you with more money, check out our December newsletter:
Fund Raiser for the restoration, on-going maintenance, and promotion of the Link organ at Roberson, and the Robert Morton organ at the Forum Theater in Binghamton
For more information about our fund raiser call our recording secretary Ernest Pessagno at: (607) 759-1995
or our treasurer Richard Sheasley at: (607) 724-6062
RECORDINGS
After we are able to get the instrument in tip top shape we intend to start making recordings which you can place in your playback machinery and enjoy the organ whenever you need a lift. This will take at least another year given funds raised within a few months to do the work! Can YOU help?
Thank You from the
Officers of the Board of the Binghamton Theater Organ Society:
President: Claudia Kachmarik Vice President: John Demeree Secretary: Ernie Pessagno Treasurer: Richard Sheasley
Officers at Large Class of 2011-2013: Chis Argento, Carl Monsen, Sherry Williamson;
Officers at Large Class of 2010-1012: Ken Fetterman, Paul Stapel (Founding President Emeritus)
Look for Open Console times offered elsewhere on this web page. Play or listen to your fellow members use their talents to the max!!

Stay in touch! Questions? Send for more information: Binghamtontheaterorgan@yahoo.com
to get the latest information fast.
ARTICLES OF INTEREST
LINKS TO OTHER SITES OF INTEREST